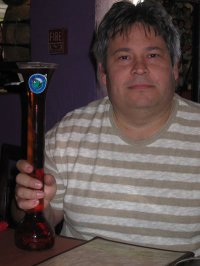 The North Texas Museum & Library will be hosting The History of Rum at the downtown Plano location 1414 J Avenue on Thursday, May 26 at 7:30PM. Dinner will start at 6:30PM. Fine Rum is one of the great pleasures in life and this is a great opportunity to learn everything a layman needs to know about this fine spirit.
Rum aficionado John Solis will be delivering the in depth program which will begin with the origins in colonial America, the distillation process, and much of the folk lore of the rum culture. Come learn about the difference between English, Spanish, and French styled rums; and what the difference is between each style's Light Rums, Dark Rums, Gold Rums, and Red Rums (anyone remember The Shining?).
Following the presentation we will have several different types of Rum available for sampling to understand and appreciate these differences. We raised almost $600 dollars in donations at the Scotch Tasting and hope to do it again. Thanks again for all of your support.
We look forward to seeing you. .